Articles & Newsletters
Size... Does it matter?
Saturday, April 1, 2023
When it comes to wine, size really does matter and so does shape. Of course we are talking about the vessel containing it, which has traditionally been made of glass. It's all so interesting.
The first glass wine bottles appeared in Britain some time around 1636, in the post Roman era. It was not legal to sell wine pre-bottled though, due to the diversity in (hand blown) bottle size, or volume... so to deal with this issue, wine was sold by measure and then put into the buyers' own bottles, then sealed. This process went on for hundreds of years until the advent of bottles with hand written labels appeared in the late 1800's.
"Magnums are the perfect sized bottle of wine for a dinner party

Wendy Valaster - Sommelier ISG
Bottle shapes and sizes continued to vary. The early onion shaped bottles often had the capacity of 'a lung-full of air', but they could be made to hold up to 30 bottles of wine. In time, with the EU and other bodies enforcing it, sizes began to become standardised. Shape though, continues to vary even until today. One of the things you can be certain of, is that wine bottles will have some degree of a punt at the bottom of the bottle, from a shallow concave, to one that is dramatically indented. This simple design factor aids in creating a very strong bottle. Sommeliers love a good punt for a stylistic pour, but most importantly it keeps bottles from breaking during transport.
Aging capacity also increases in larger format bottles as there is less wine surface in contact with the ullage, or the air space in the bottle, so over time the wine will age slower, and very likely, more gracefully. In BC, and especially at the BC Wine Information Centre, we are lucky to find many large format bottles of wine. Typically BC wineries will bottle their flagship wine in magnum sizes (1.5L or 2 bottles worth of wine), and we can find some great value here. This size is perfect for dinner parties, family gatherings and of course, for cellaring! I'm a sucker for them, and my cellar boasts a wide array of BC's best! Now and then you just might be able to seek out the odd, impressive Jeroboam, and very rarely we find, someone will bottle a Methuselah, Salmanazar, Balthazar or a whopping 20 bottle Nebuchadneszzar... the search is on! Enjoy!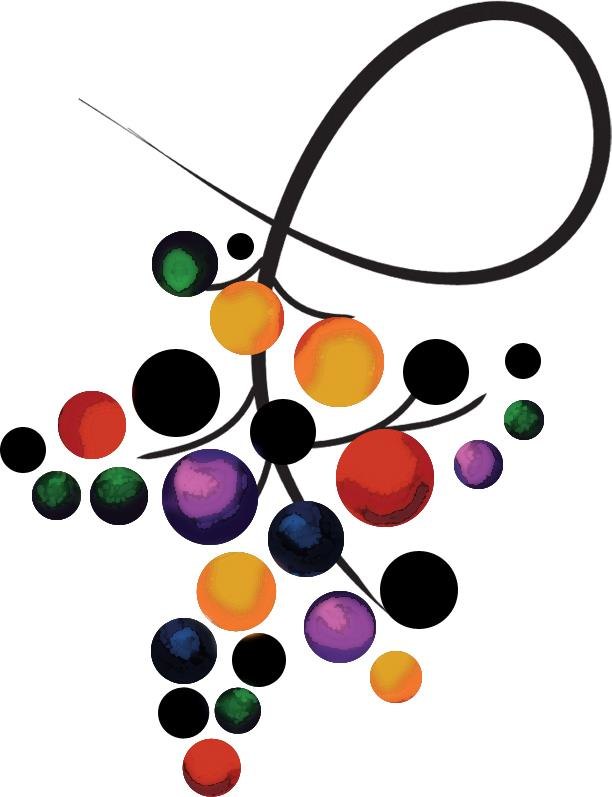 By Wendy Vallaster
Cellar Worthy BC Gems...
Wednesday, March 1, 2023
As our BC wine industry, our vineyards, and BC's bottled wine stock matures, those of us who like to keep or to build a cellar full of age-able wine find ourselves in a position where we are no longer limited to a few precious sku's to honour our cellar's shelves.
"Many of our Traditional Method Sparkling Wines are very cellarable"
I mean, it is always fun to keep a couple of bottles of light and cheery bubble, maybe a rose and a couple light whites tucked into the fridge door for those every day lunch and dinner time occasions... but when we now have access to such a wide array of serious BC wine in the province, why not spend a little time and build yourself a selection of wines that you can enjoy over time and have the pleasure of engaging with them during the various stages of their life. A big bold and structurally sound Cabernet Sauvignon, say grown just on the edge of the Canadian USA border, will show nowhere near the same in its youth, (and most BC wine is bottled and sitting on the shelf within a few months of bottling) as it will be in 5 years time when it is just beginning to show some maturity, and quite a leap indeed from the seductive, velvety appeal it may develop in its elder years.
One of the fantastic elements that contribute to the overall structure we have the privilege to enjoy in our BC wines, is the bright acidity that our cool nights bring to the table. In many wine growing regions of the world it can be a struggle to maintain the bright acidity levels in their wines as the grapes mature over their warm evenings, and steady hot temperatures. In the Okanagan we are blessed with the benefits of semi-desert diurnal fluctuations, and because of it, our wines are most always fresh and bright on the palate. This acidity is also one of the key elements in creating an age worthy wine, along with a well developed tannin level, (both components that lift the impression of minerality in a wine), and concentrated fruit. If you find a wine with these 3 basic components existing in balance, you have found a wine that will more than likely age and develop well in your cellar. Note that wines made/grown in a very hot year will vary in nature from one grown in a cooler year... more rain, less... altitude, it's all reflected in the juice!
"Don't forget to take into consideration the environment you're storing your wines in! No light, a cool, steady temperature of 10-15°C, 60-85% humidity, with no vibration. Do this, and you are golden : ) "
One of the best ways to begin what we 'wine geeks', Sommelier types, and just plain old folks who enjoy a good bottle of wine often do, is to purchase 3 bottles of any given vintage of a wine at the same time. This will give you the opportunity to open a bottle at varying stages throughout the wine's life. You can follow its development. It is both enjoyable and educational as you journey through the ways in which particular grape varieties age, the nature of the grapes that hail from varying sub-regions, and the nuances of wines made in different styles. We do our best to provide lot's of great opportunities to taste and choose the bottles you want... we constantly host tastings at the BC Wine Info. Centre for just those purposes. So helpful, along with the knowledgeable staff here, in hearing about what's new, well worth cellaring, plus, we keep a library of older wines in the back! Just ask. Joining our wine club can give you a boost in getting started with your cellar as well. We always include a good selection of 'drink now' and cellar friendly wines in the Cellar Masters' Wine Club. Often they are wines you won't find elsewhere, as we scour the wineries for unique bottles.
Aside from the plethora of well structured reds that grace our shelves in BC, many of our more serious whites age well too - Riesling, barrel aged Chardonnay, we've got a few outstanding, age-able Semillon/Sauvignon Blancs... and no cellar is complete without a decent selection of traditional method sparkling wine. It's a category we shine in these days. Our BC Pinot Noir's just keep getting better, it does so well here, and we drink so much of it young. Just imagine it with a few years in the bottle! Then of course, not sure anyone does Riesling Ice Wine as well as we do in BC, a wine can seemingly age for ever.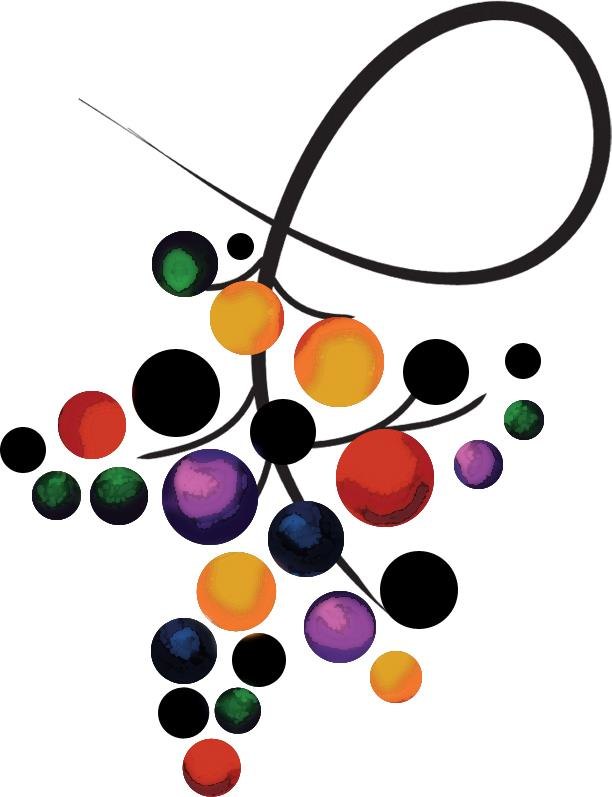 By Wendy Vallaster
Chocolate and Wine... An ongoing controversy!
Wednesday, February 1, 2023
Even before studying wine, some 20ish years ago, I have been a huge fan of Chocolate and Wine... at the same time. And not just on special occasions but any evening after dinner, it's simply a fabulous dessert, a blissful combination... one that can spark joy into any day. I think Bacchus would agree.
Much as many of my peers in the wine trade, from within the Sommellerie to the humble winemaker, can be found indulging in this decadent pairing, this is not necessarily the view of many a critic, or others in the wine world. Some claim the combination of tannins from both the chocolate and the wine clash. For instance, a very cocoa rich chocolate of greater than 80% can make a very dry, tannic red wine feel unforgivingly astringent on the palate. It's a matter of putting the right style of wine, with the right style of chocolate, of which there are many... so, great, right?!!
Lets take a look at what styles of each work well, and actually enhance each other. If you are a dark chocolate lover like myself, you could pair it with one of BC's many luscious sweet, red, fortified (Port Style) wines, or a rich jammy Zinfandel or Malbec... many of the bigger reds that have a bit of residual sugar, it doesn't have to be much. Additionally you can think about the nature of the nuts, candied fruit, etc. that you may love in your dark chocolate. Toasted almonds or hazelnuts will complement a red wine that has spent time in oak barrels with a medium to high toast and reds that exhibit coffee notes. Chocolate covered cherries are brought to a heightened level when served with a rich sweet, fortified red. I'd even put a dark chocolate with dried apricots and nuts with one of our late harvest sweet whites... yum!.
Milk chocolate, with lower cocoa content pairs wonderfully with BC's more subtle reds, varieties that exhibit cappuccino notes with lots of blackberry and cherry on the palate, like our Merlots and Syrahs... and white chocolate works well with off dry bubbles both red and white, young fruit forward reds and Ice Wine.
The possibilities are endless! Which side of the chocolate and wine debate do you sit on?!!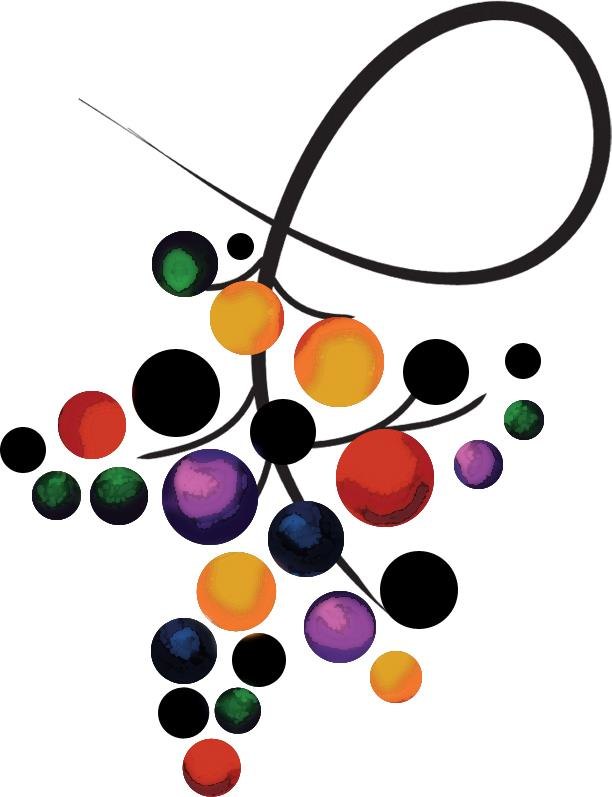 By Wendy Vallaster
A New Year! ...and a new, rapidly growing category in the world of wine
Sunday, January 1, 2023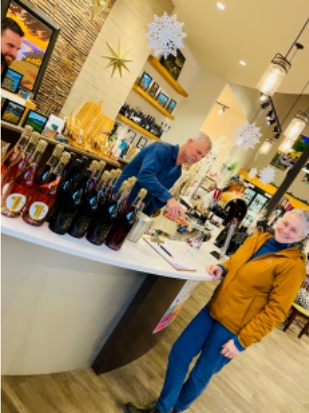 BC is not far behind the rest of the Wine World when it comes to exploring the extremely rapidly growing Non Alcoholic category of wine, with our own home grown entrepreneur and winemakers team Tyler Harlton (previously of TH Wines) and Chris Pagliocchini leading the way with their new sugar free, non-alcoholic BC wine project called ONES+. It is indeed a timely project, and as a category, provides us with a great way to enjoy a social gathering without the concern of arriving home safely, and especially for those avid wine lovers that need to avoid the alcohol, and in ONES+'s case, the sugar as well. To date in BC we have seen both sparkling and still 'no alchohol' wines, and in red, whites and rosé. It's made by first fermenting a dry wine, followed by implementing one of a handful of methods to remove the alcohol. Processes like, reverse osmosis, which I have mentioned in previous articles, spinning cone columns, and vacuum distillation are being used around the globe, all of which remove the alcohol (and many of the esters and flavour components from the wine, which are then added back to maintain mouthfeel and complexity).
We use premium Okanagan wine as the base product

Tyler Harlton, Winemaker
The ONES+ team gives us a little insight into the acceptance and challenges in pioneering this new category in BC. They say, "As far as influences, we are making non-alcoholic wines that evoke our favourite alcoholic wines. We like the bright, red wines from the Okanagan, the Champagnes of France, and the Lambruscos of Italy. It just so happens that the styles we mimic do not feature sugar as part of their flavour. Regardless of the winemaker, excellent grapes turn into delicious wines. Our current focus has been on Pinot Noir, Cabernet Franc, and Chardonnay from the South Okanagan, but we would not limit ourselves to a grape variety or a particular region of the Okanagan Valley. We need to explore how terroir gets reflected in our non-alcoholic wines."
We will be certain of seeing this category continue to grow and develop here in BC, as there is clearly a demand for it. These products are being embraced by winelovers here in BC, and you can find them on our shelves as we do to : ) Enjoy!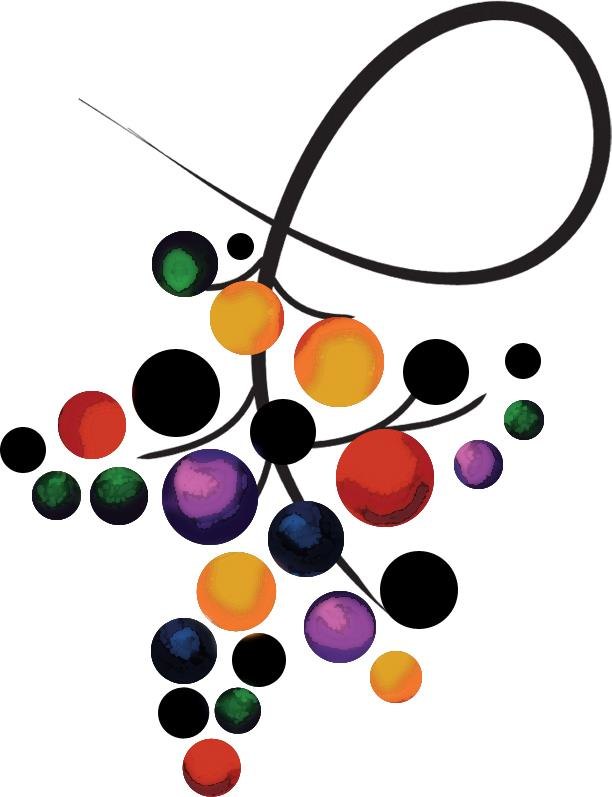 By Wendy Vallaster
Gamay Noir… understated & elegant
Thursday, December 1, 2022
It's that time of year again, when for decades we have awaited the annual cry on the 3rd Thursday of November... est arrivé!! est arrivé!! Beaujolais Nouveau Day was the brainchild of a rapidly dying growing area in France, one that needed a real boost, and it got it! Unfortunately for the region, and the grape variety, after the fairly long lived hype of this over yielded/produced wine style, it's global reputation began to decline. In spite of the decline of the Nouveau style though, there remained some serious Gamay producers in France that were committed to making serious wine, highlighting the delicate nuances that this lighter bodied grape variety has to offer… done right, producing the Cru and Village wines. And this is lucky for us here in the new world. With our cool climate growing area, some folks here believed in Gamay and it's potential for serious wine, and today we boast some fantastic examples of it. As with France's top quality, high end Cru Beaujolais we make Gamay wines that range from a light, delicately floral elegant wine, to a more bold style with darker fruits like cassis, with violets and earthy notes. The constants of this grape variety are naturally low tannin levels and good acidity, so with the influence of the diverse terrors we boast throughout out winegrowing regions in BC, we are able to enjoy an equal level of diversity in the styles we produce.
Because of the lower tannin levels, and the desire to really bring forward and focus on the fruity aspects of the wine, a technique that was perfected in the Beaujolais region by Jules Chauvet, (a native vigneron renowned for purity in his terroir driven Gamay wines)… carbonic maceration, has been, and still is, often incorporated into the winemaking of this variety. A true carbonic maceration is achieved by fermenting whole clusters with all of the grapes carefully intact, usually in a closed, stainless steel tank. A blanket of Co2 is settled on top of the berries, and they gradually begin to ferment, within the berry, from the inside - out. As the fermentation progresses, the berries will burst, and continue to ferment creating the must until fermented dry, with next to no exposure to oxygen, preserving the maximum level of fruitiness possible. At times, a partial carbonic maceration is employed, and some wines go into inert barrels for a short time, while some wines go directly into bottle. This style is what we know in Europe as Beaujolais Nouveau. Our BC Gamay wines are often made with a partial carbonic maceration, followed by punching down of the cap, and often spend time in wood looking for a more serious outcome. We simply need to read the label to see what style the wine has been made in.
Bright acidity
Low tannin
Low alcohol
Fruit forward
Medium bodied
Cassis, Plums, Raspberries, Violets, Peony, Garrique
Your go-to red to serve with a charcuterie platter
We are lucky to have such breadth in our Gamay styles. Joie, on the Naramata Bench, makes a blend of Gamay and Pinot Noir called PTG - which is short for passe-tout-grains. A traditional French wine style (it has it's own AOC) and term that means throw everything in! It's what the locals would drink, as not many can afford a bottle of Burgundy with dinner every night! The PTG from Joie is a super example of this style of wine, again, lighter bodied, but with some depth of Pinot Noir, a little 5 spice, pie cherries, and a touch of forest floor.
I just love its expressive personality. It can be so elegant and floral, and really allows the soil type to show through in the wine. Volcanic soils and Gamay are probably my favourite, but granite is a very close second!

- Jay Drysdale, Bella Wines
OCP makes a single varietal Gamay under the Haywire label. It's a certified organic, low intervention wine, partially whole bunch fermented with native yeasts, with a post fermentation maceration of 4 weeks, then into concrete to age for a further 8 months, ultimately revealing the true nuances and purity of the Gamay grapes. This wine brings more of the deeper darker sides of the grape variety, with the ever so present Okanagan garrigue we get from the plethora of aromatic scrub that grows in and around our vineyards in the south Okanagan. Bella Estate Vineyard makes a dry, crisp Méthode Ancestrale Rosé from Gamay Noir that has been exciting the Sommelier community both inside and out of Canada, and here at the BCwineinfocentre, aside from the afore mentioned producers, we also carry Gamays that range in style, from Dessert Hills, Lunessence, Indigenous World Winery, Orofino, Robin Ridge, Vin Amite, St. Hubertus & Wild Goose. Some of these Gamays are meant to drink now, or in the next year or so, and some are able to cellar for up to 10 years!
Because of the lower tannin levels, the bright acidity, and the fruit forwardness of Gamay, it is a super versatile wine in food pairing. Right off the top, if you are gathering, and have laid out a charcuterie platter, this is your go to wine. Chill it for about 15 minutes, and serve in larger bowled glasses. Pinot Noir glasses work well, as this is a very aromatic wine. It's great with duck any way, roast chicken with orange and herbs, warmed brie with pomegranate sauce... I could go on!
Wishing you a fabulous holiday season, from our team at the BC Wine Information Centre, to you and yours!!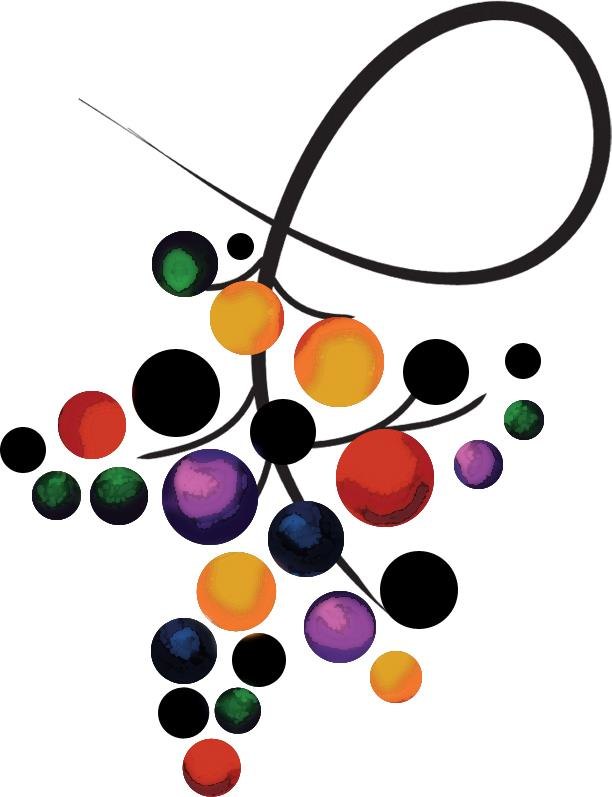 By Wendy Vallaster