Gamay Noir… understated & elegant
Thursday, December 1, 2022
It's that time of year again, when for decades we have awaited the annual cry on the 3rd Thursday of November... est arrivé!! est arrivé!! Beaujolais Nouveau Day was the brainchild of a rapidly dying growing area in France, one that needed a real boost, and it got it! Unfortunately for the region, and the grape variety, after the fairly long lived hype of this over yielded/produced wine style, it's global reputation began to decline. In spite of the decline of the Nouveau style though, there remained some serious Gamay producers in France that were committed to making serious wine, highlighting the delicate nuances that this lighter bodied grape variety has to offer… done right, producing the Cru and Village wines. And this is lucky for us here in the new world. With our cool climate growing area, some folks here believed in Gamay and it's potential for serious wine, and today we boast some fantastic examples of it. As with France's top quality, high end Cru Beaujolais we make Gamay wines that range from a light, delicately floral elegant wine, to a more bold style with darker fruits like cassis, with violets and earthy notes. The constants of this grape variety are naturally low tannin levels and good acidity, so with the influence of the diverse terrors we boast throughout out winegrowing regions in BC, we are able to enjoy an equal level of diversity in the styles we produce.
Because of the lower tannin levels, and the desire to really bring forward and focus on the fruity aspects of the wine, a technique that was perfected in the Beaujolais region by Jules Chauvet, (a native vigneron renowned for purity in his terroir driven Gamay wines)… carbonic maceration, has been, and still is, often incorporated into the winemaking of this variety. A true carbonic maceration is achieved by fermenting whole clusters with all of the grapes carefully intact, usually in a closed, stainless steel tank. A blanket of Co2 is settled on top of the berries, and they gradually begin to ferment, within the berry, from the inside - out. As the fermentation progresses, the berries will burst, and continue to ferment creating the must until fermented dry, with next to no exposure to oxygen, preserving the maximum level of fruitiness possible. At times, a partial carbonic maceration is employed, and some wines go into inert barrels for a short time, while some wines go directly into bottle. This style is what we know in Europe as Beaujolais Nouveau. Our BC Gamay wines are often made with a partial carbonic maceration, followed by punching down of the cap, and often spend time in wood looking for a more serious outcome. We simply need to read the label to see what style the wine has been made in.
Bright acidity
Low tannin
Low alcohol
Fruit forward
Medium bodied
Cassis, Plums, Raspberries, Violets, Peony, Garrique
Your go-to red to serve with a charcuterie platter
We are lucky to have such breadth in our Gamay styles. Joie, on the Naramata Bench, makes a blend of Gamay and Pinot Noir called PTG - which is short for passe-tout-grains. A traditional French wine style (it has it's own AOC) and term that means throw everything in! It's what the locals would drink, as not many can afford a bottle of Burgundy with dinner every night! The PTG from Joie is a super example of this style of wine, again, lighter bodied, but with some depth of Pinot Noir, a little 5 spice, pie cherries, and a touch of forest floor.
I just love its expressive personality. It can be so elegant and floral, and really allows the soil type to show through in the wine. Volcanic soils and Gamay are probably my favourite, but granite is a very close second!

- Jay Drysdale, Bella Wines
OCP makes a single varietal Gamay under the Haywire label. It's a certified organic, low intervention wine, partially whole bunch fermented with native yeasts, with a post fermentation maceration of 4 weeks, then into concrete to age for a further 8 months, ultimately revealing the true nuances and purity of the Gamay grapes. This wine brings more of the deeper darker sides of the grape variety, with the ever so present Okanagan garrigue we get from the plethora of aromatic scrub that grows in and around our vineyards in the south Okanagan. Bella Estate Vineyard makes a dry, crisp Méthode Ancestrale Rosé from Gamay Noir that has been exciting the Sommelier community both inside and out of Canada, and here at the BCwineinfocentre, aside from the afore mentioned producers, we also carry Gamays that range in style, from Dessert Hills, Lunessence, Indigenous World Winery, Orofino, Robin Ridge, Vin Amite, St. Hubertus & Wild Goose. Some of these Gamays are meant to drink now, or in the next year or so, and some are able to cellar for up to 10 years!
Because of the lower tannin levels, the bright acidity, and the fruit forwardness of Gamay, it is a super versatile wine in food pairing. Right off the top, if you are gathering, and have laid out a charcuterie platter, this is your go to wine. Chill it for about 15 minutes, and serve in larger bowled glasses. Pinot Noir glasses work well, as this is a very aromatic wine. It's great with duck any way, roast chicken with orange and herbs, warmed brie with pomegranate sauce... I could go on!
Wishing you a fabulous holiday season, from our team at the BC Wine Information Centre, to you and yours!!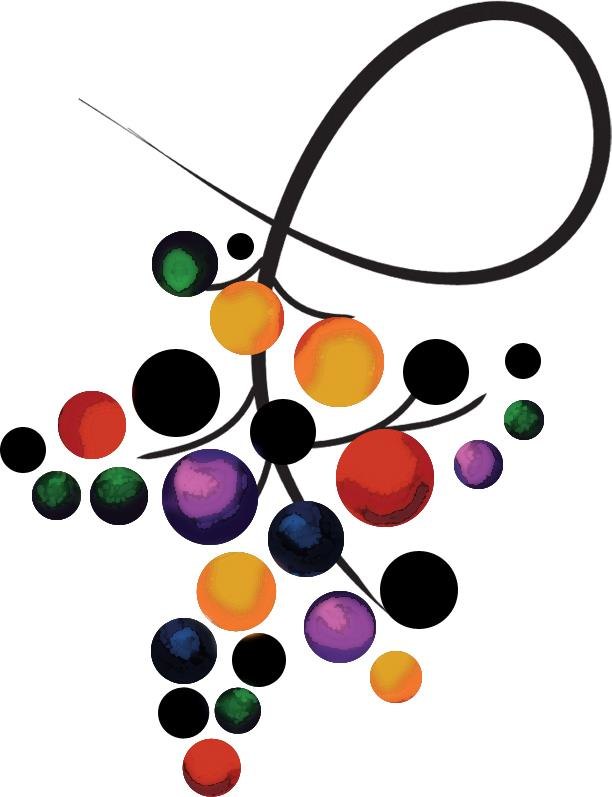 By Wendy Vallaster